The PHRA job postings
The Pennsylvania Horse Racing Association (PHRA) believes in providing equal employment opportunities to men and women of all races, religious beliefs and orientations. Currently, we do not have any job openings or positions that need to be filled. Please check back later.
Industry job postings
Walnut Green, LLC, Kennett Square, PA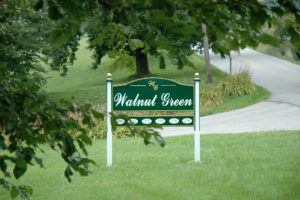 Walnut Green, LLC, a thoroughbred breeding facility located in Kennett Square, PA has multiple internship positions available for young adults interested in the horseracing industry. Hands on experience in areas such as mare and foal handling, yearling sales preparation, veterinarian and blacksmith assistance, general horse care, and more. A great place to figure out if the horse business is right for you. Will work with colleges to possibly meet credit requirements. If interested, please send a resume and a brief description of your horse experience and interests to kirsten@walnutgreen.com
Hanover Shoe Farm, Hanover, PA
For more information visit: http://www.hanoverpa.com/jobs.html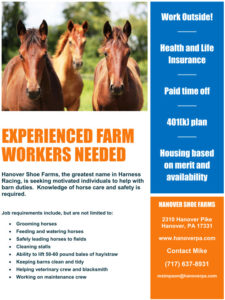 Give your passion a job title
Apply below for the chance to work beside thousands of passionate Pennsylvanians in the horse racing and horse breeding industries. We're always on the lookout for talented individuals across an array of disciplines.