Standardbred breeding in Pennsylvania
Pennsylvania is home to a large crop of exceptional Standardbred horse breeders, including the world's leading farm, Hanover Shoe Farms. Many winning horses of the sport's most prestigious events, such as the Hambletonian, Kentucky Futurity, Little Brown Jug and Breeders Crown, have been bred in the Keystone State. To learn more about Pennsylvania's rich Standardbred breeding heritage, view our breeder farms map.
Pennsylvania Standardbred breeder incentives
Not only is Pennsylvania home to the best Standardbred farms in the world, but it has the breeder incentives to boot. With $10 million worth in breeder rewards when slots revenue has fully funded the program, there are ample opportunities for PA-sired, as well as PA-sired and -bred owners to win bigger than their out-of-state competitors. To learn more about these incentives, please visit standardbredbreederspa.com.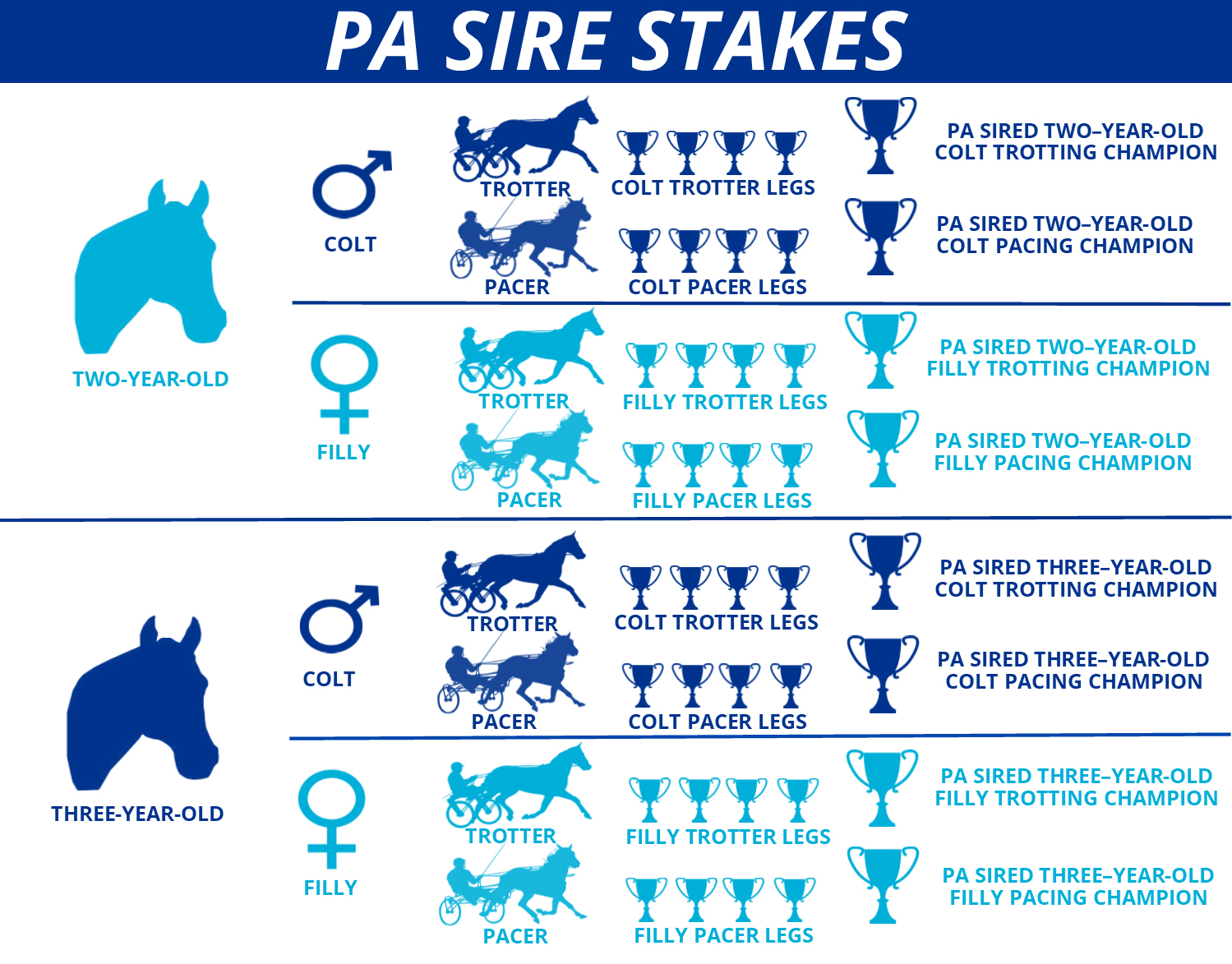 How do Standardbred horses get their names?
One of horse racing's most iconic traits is its creative horse names. But there is a method to the madness, and quite a bit of regulations as well. Every name must pass USTA rules. Basically, if the name is 18 characters and under, isn't of a vulgar nature and hasn't already been used or isn't too similar to an already-used name, it's fair game.
With hundreds of thousands of names in existence at once, no wonder owners have to get so creative. Some classic naming strategies include blending the sire's and the broodmare's names, such as, "Green War" out of "Greenery" and "War Front." Another popular style is going the more-serious, prestigious route, like "Hambletonian." And still others choose to go as off-the-wall as possible, like "Little Brown Jug."