TAKE THE REINS FOR A WINNING SEASON
Whether you're new to the track or looking to boost your betting game, you can enjoy a headstart on every race as a Wager Warrior. 

Access Premium Resources, Totally Free
Most tracks put Past Performances behind a paywall; we're giving this premium content away for free so you can upgrade your wagering experience without an upcharge.
Get a Leg Up on the Competition
In one click, you can access expert advice and complete race statistics—your shortcut to the inside track.
Win Bigger With Better Bets
By examining Past Performances on the race track, you can confidently improve your track record using statistics, not speculation.
ACCESS FREE PPS. PLACE EXPERT BETS AT ANY TRACK.
Parx Racing- Tuesday, December 5, 2023
All three of Pennsylvania's harness tracks offer free programs for EVERY LIVE RACING DAY! The MSOA offers PPs for The Meadows, the PHHA for Pocono, and Harrah's Philly.
PP's Schedule:
Penn National – November 30
Parx Racing – December 5
Penn National – December 13
Penn National – December 22
Parx Racing – December 26
ACCESS TOP BETTING RESOURCES—ANYWHERE, ANYTIME
Sign up today to receive the stats and strategy you need before the next race starts. We make it easy to win big with top tips and tricks directly to your inbox—accessible on the go or at your home track.

Free Past Performances
for Data-Informed Wagers
The numbers don't lie—in fact, they help us predict future truths. Approach your upcoming wagers from a knowledgeable perspective by referring to previous race lines.

PP Release Schedules to
Plan Ahead—and Get Ahead
Keep track of when new Past Performances will hit your inbox so you can better plan your betting schedule and place better bets.

Expert Tips & Tricks
You Can Bet On
This knowledge is for everyone—experts and rookies alike. You'll receive recs from verified experts, so you can level up your betting strategy, no matter where you're starting from.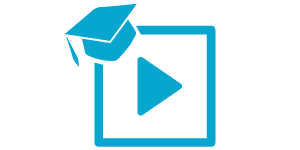 Educational Videos to Sharpen
Your Competitive Edge
Easily up your betting game with access to our content library of tried-and-true strategies and bite-sized "how-to"s.
VIEW OUR "HOW TO SERIES"
WAGER AND WIN, ALL ACROSS PENNSYLVANIA
When you become a Wager Warrior, you can confidently bet bigger and win bigger at six of the state's major race tracks: