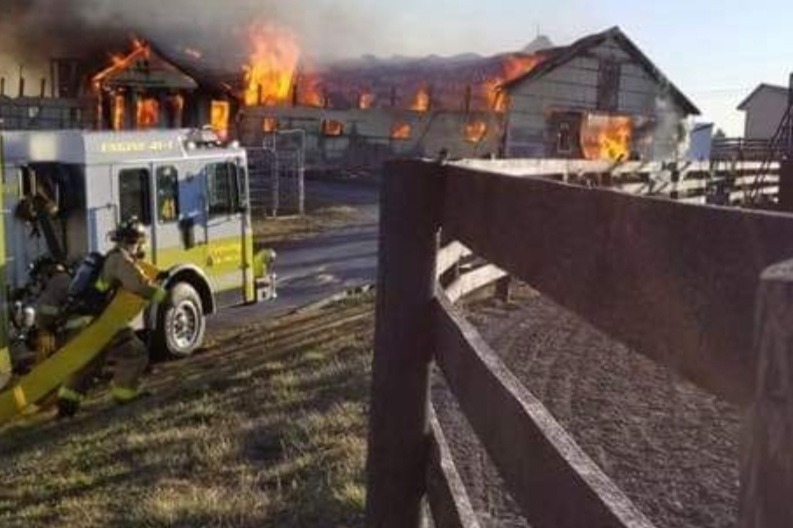 Clovis Crane's Crane Thoroughbreds reported March 7 that the facility had suffered a barn fire on the property that claimed the lives of 15 horses.
Crane reported on Facebook Saturday evening that a barn on the Lebanon, Pa., property housing 22 horses had burned down during the course of the afternoon. Seven horses inside the building were saved, but the rest succumbed to the blaze. All members of the family and staff were reported safe, as well as all the additional horses on the property.
Crane could not be immediately reached for comment Sunday. Speaking to local news channel WGAL late Saturday evening, Crane simply reported, "It's definitely going to change our lives."
A veteran horseman who garnered national acclaim as both an apprentice jockey and rodeo cowboy, Crane owns and operates Crane Thoroughbreds as a family affair. The facility offers year-round breaking and sales prep for clients looking to consign their stock on the East Coast. The operation also offers services in training, rehabilitation of troubled horses, foaling of mares, boarding, and turnout. Crane also pinhooks young yearling horses on his own or in partnership for resale at 2-year-old auctions during the sales season.
Fellow consignor and Thoroughbred owner/breeder Carrie Brogden, along with friends of the farm, established a GoFundMe account to help the farm cover damages and rebuild. To contribute to the fundraising efforts, go to Clovis Crane Barn Fire Rebuild Fund to make a donation.