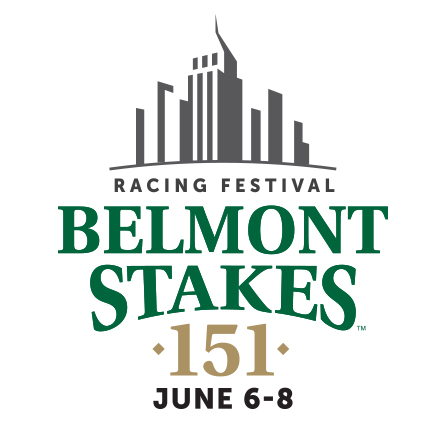 "Where champions are crowned!" "The test of the champion!" The longest of the Triple Crown races." (1.5 miles) "The oldest and final leg of the Triple Crown events." "Where Secretariat set the standing world record for speed." It's the Belmont Stakes!
The August Belmont Trophy
On June 8th, 2019, the 151st Belmont Stakes runs in Elmont, New York (east of NYC). Tradition continues, as it did in 1896, again awarding the winner of the Belmont Stakes with the August Belmont Trophy. Back in the day, August Belmont Jr. (an American financier of the original New York subway and the land owner and builder of New York's Belmont Park racetrack) commissioned Tiffany & Company to create a silver memorial trophy honoring his father August Belmont.
The August Belmont Trophy is an acorn shaped bowl supported by horse statues of three foundation Thoroughbred stallions: Eclipse, Matchem and Herod.
The Belmont Stakes Blankets
On June 6th, 2019, just four hours north of NYC in Saratoga Springs, another race transpires. With cotton thread, needles, and carnations, teams of volunteers race against time under the tutelage of Susan Garrett to create and finish the hand-sewn floral Belmont blankets. They must be ready for refrigerated-truck pick-up and transport Friday night in preparation for Saturday's award ceremonies.
A Dynasty of Servers: Getting the Gig
At her family's Wishing Well Restaurant, Susan Garrett grew up surrounded by horse racing's owners, trainers, jockeys, and the elite of celebrity, society, fortune, film, and fame. A few moments distance from Saratoga Race Course, influencers and dreamers the likes of movie star Fred Astaire, philanthropist and socialite Marylou Whitney of the Whitney-Vanderbilt families, and Secretariat's dream team—Penny Chenery Tweedy, Lucien Laurin, and Ron Turcotte (dining the night of the fateful race loss of Secretariat to Onion) all frequented to dine, to celebrate, to strategize, and to lament. The love of horse racing was born.
Years later, in 1994 at her floral shop, Susan's Flowers and Gifts, Garrett wondered, "Why do we not have a champion blanket for the Travers Race?" Contacting the New York Racing Association (NYRA), she proposed the Travers Champion Blanket and landed the yearly floral blanket creating gig.
Then came an unusual request. In 2013 planning stages for the 150th Anniversary Celebration of the Saratoga Race Course the proverbial "call" came in; Marylou Whitney and John Hendrickson wanted a Whitney Handicap blanket that would utilize 450 pink Marylou Whitney roses (The rose developed, named, and gifted to Marylou by her husband John Hendrickson).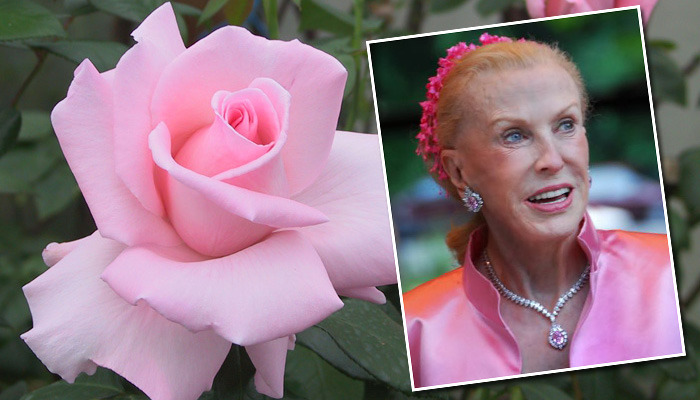 Thereafter, New York Racing Association (NYRA) ordered floral winner's blankets for the Alabama Stakes, Personal Ensign and various paddock blankets for the Saratoga Race Course's horse statues such as Sea Hero and Secretariat.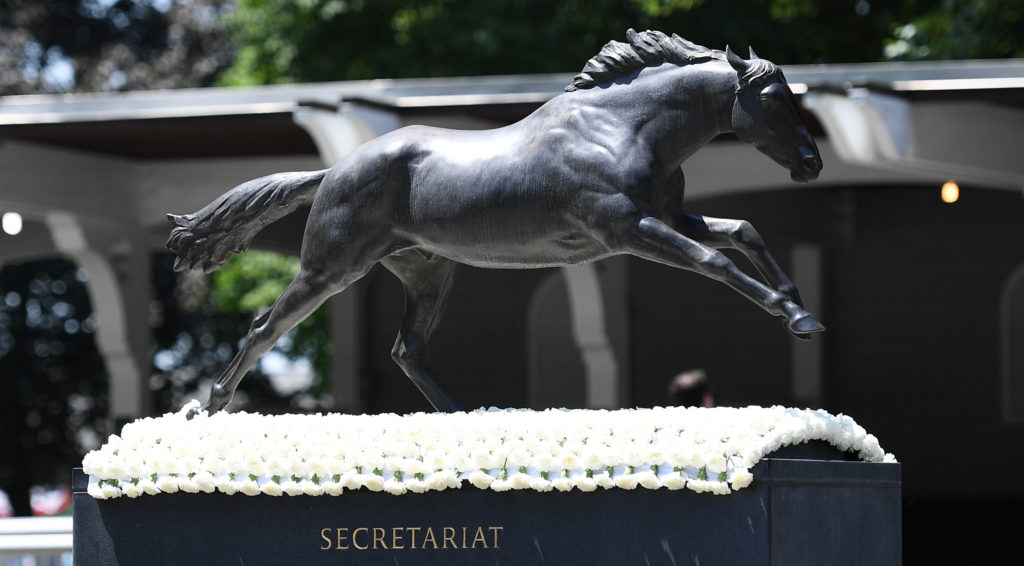 In 2018, while on a European Viking cruise tour with her mother and sister, Garrett received a call from Juan Dominquez of NYRA requesting she create the 2018 Belmont Blankets. "I was so, very honored, very, very honored," says Garrett. "My head immediately was spinning, and I suddenly felt in a panic to end the vacation and get immediately back to the states to work!" When Garrett returned, she and her volunteer crews created The Belmont Stakes blanket and six other Belmont Stakes day blankets—a monumental undertaking.
The Race to the Races—Seven Floral Belmont Blankets in 42 Hours
Dehn's Flowers in Saratoga provides access to their facilities of huge, massive coolers including chilled workspaces. "They just let me come in at night. I think they're happy to have the blankets made in their shop. Most everybody that helps with the blankets volunteer. There is a lot of organizing to get everything ready for the final stage of attaching the flowers. That's when it's fun, and it becomes a floral-quilting bee," shares Garrett.
"My husband and I generally have fourteen people flowing in and out with two-to- three-people-teams per blanket which provides six hours for each blanket. It's great. Some people come in and just cut flowers. Some thread needles. Some have never been involved in racing and some are avid fans, but we all have a good time; we all love doing it," says Garrett. "When all the blankets are finished, we do a champagne toast and group pictures."
Build-A-Belmont Blanket . . . or Seven
It starts with 7,000 carnations on the Thursday night prior to the Belmont Stakes. "For the original, first contender Belmont Blanket in 2018, we were just feeling our way," says Garrett. "There's no classes or instructions, no rhyme or reason on how to make a racehorse winner's blanket. You do what works best while keeping the horse's comfort in mind."
Specific Requirements: "The white carnation is the official Belmont Stakes flower, so you can't change the flowers, but I had to find a way to make it lush and fuller," says Garrett. "I'm was so proud seeing it on Justify in 2018. Some jockeys pull out flowers from the crown of the blanket and throw them victoriously and exuberantly into the air. I have to make sure the flowers are secure, yet loose enough to pull them out."
Uniformity and Comfort: Each Belmont blanket utilizes between 700 and 900 flowers. "My niece and I sew the quilts using a nice, light-weight, soft-pliable material. It's shaped to fit the nicely over the horse nicely," says Garrett.  Walton's Sport Shop embroiders the emblematic Belmont logo. "It's definitely a labor of love, so I think we all do it as a labor of love. It's nice to be part of the big race in a way that you can be," confides Garrett.
Blankets Abound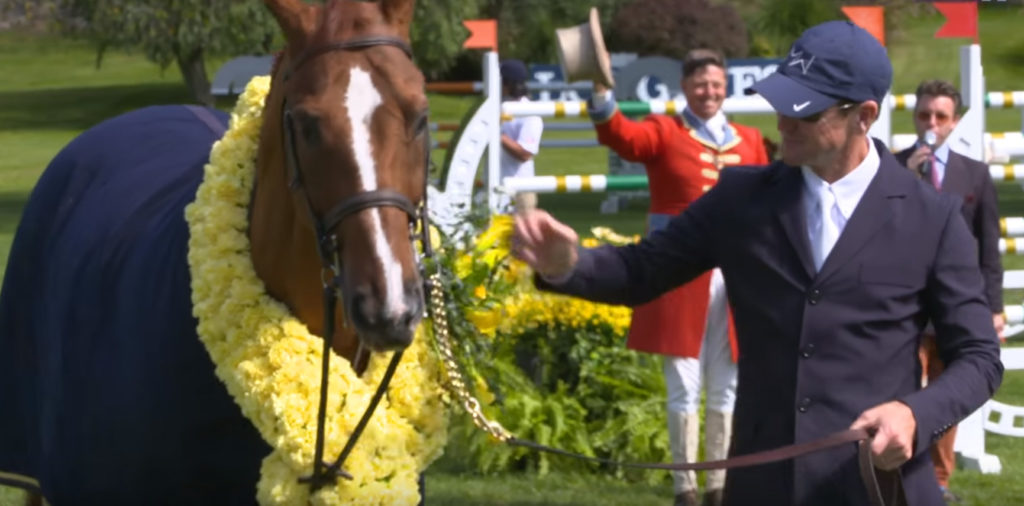 What began over twenty years ago creating the first ever Travers Stakes floral blanket blossomed into producing floral champion blankets for the prestigious Belmont Stakes and others memorable moments.
Garrett recently made the retirement sash for Sagamore Farm's Olympic Jumper medalist– Rothchild. In August she's off to Kentucky to make the floral sash for the National Junior Hunter Championship winner. Here's hoping the winner is a Thoroughbred!
Contact Susan Garrett via Facebook@Champion Floral Blankets by Susan or email SGarrett3494@outlook.com.