"Tradition is like a bow. The more we stretch the bowstring, the farther we can throw the arrows of modernity and innovation." — Giovanni Ferrero, third-generation CEO of Italian chocolate maker Ferrero International SA 
Harness racing has always had really strong family connections. For Gary, Aaron, and Shawn Johnston, that holds true to this day. Each fall, Gary Johnston and his two sons pick out yearlings at the Standardbred Horse Sale at the Pennsylvania Farm Show Complex in Harrisburg. Gary has been jogging horses at age 11, he got his start in harness racing when his father and two uncles bought a racehorse. Since then he, along with both of his sons, has made a career owning and training standardbreds. His sisters, Debbie Schoeffel and Tracy Chropek, as well as his niece, Kelly Rader, are also involved in the horse racing industry.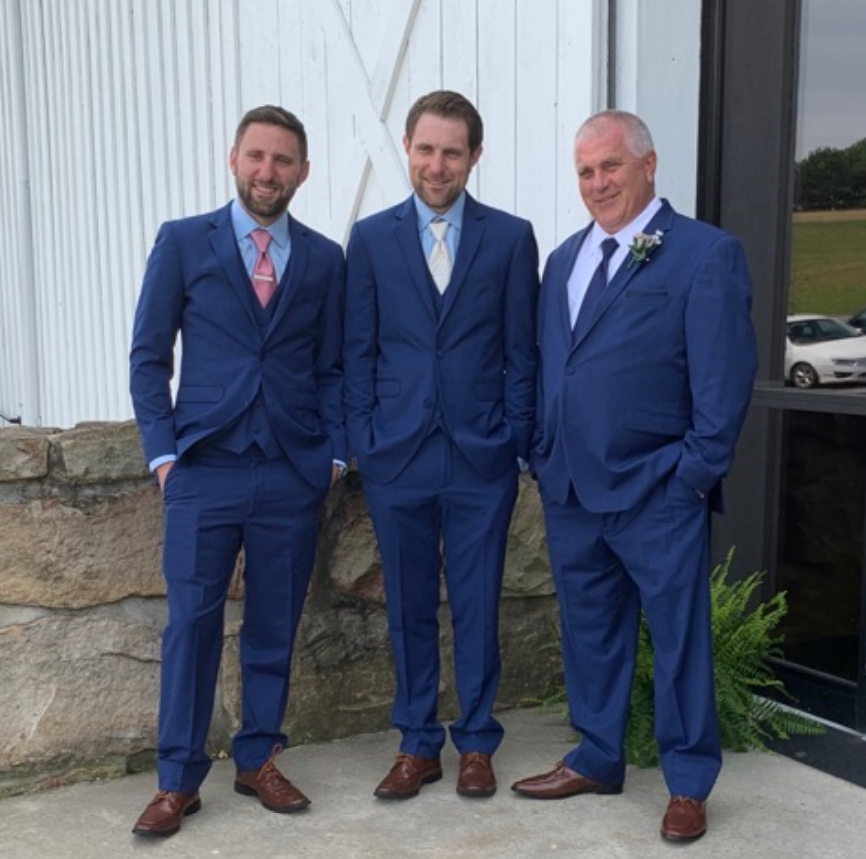 Gary's farm is located in Evans City, Pennsylvania. He breaks and trains his racehorses at the Big Butler Fairgrounds. He currently owns four horses, and cares for and trains an additional twelve horses in the family stable, racing primarily at The Meadows and the county fairs. This past season Gary was involved in the first-ever dead heat for win in a PA County Fair Championship when Silly But Serious, with Shawn driving, hit the wire at the exact same time as Dream Dancing and Dave Brickell at The Meadows. Gary said that winning a fair final and watching Aaron and Shawn break and train horses are his biggest accomplishment in the industry. These days, Gary says he enjoys watching both of his sons careers at the track and being an owner more than anything. Most days, after Gary is done at the barn, he heads to The Meadows for the day's races. On non-racing days, his favorite activity is golfing. 
Gary's oldest son, Aaron, remembers his grandparents on his mom's side, Chuck and Dorothy Moses, picking him and Shawn up at school and then going to the barn to jog horses since his grandfather worked nights. While their grandparents on their dad's side of the family had a decent-sized stable into the 90s, their grandparents on their mom's side of the family always had a horse or two while they were growing up as well. "I wasn't a fan when I was real young, but around age 12 or 13, I started to help in the barn, and I was hooked," he said.
Aaron obtained his trainer/driver license in 2007 at the age of 18 and made his first driving start on July 30th in an NW600 pace at the Clearfield County Fair, where he drove Satisfied Customer for trainer Steve Schoeffel in the second race. He would get his first win in just his third career drive in the seventh race on that same card when he drove Rama's Pretty K to a win in a WO6000 event for trainer Chris Oluvic.
Aaron and his wife Jen got married in the fall of 2018 and now maintain a stable of 8 to 12 horses. Some of Aaron's biggest accomplishments in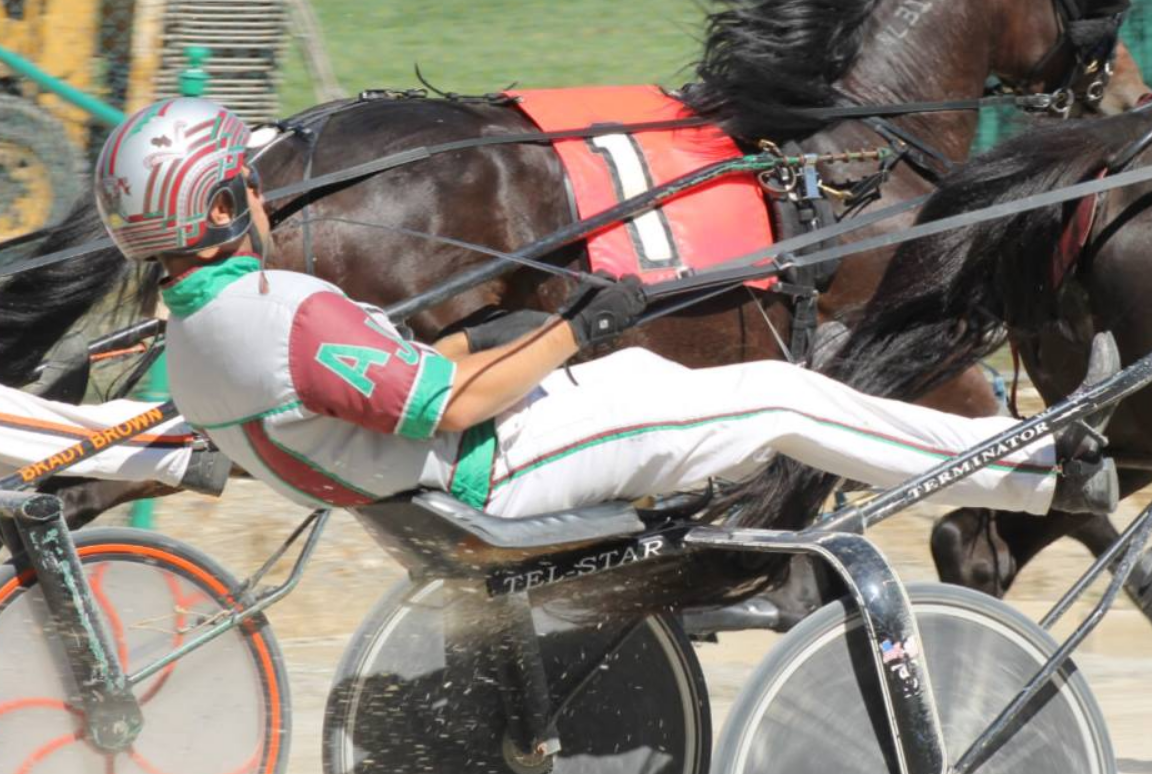 the industry has come with his mare Dream of Winning. As a three-year-old, Dream of Winning was a winner in 5 of 10 starts and only missed the board once. The Yankee Cruiser filly was a winner of both a PA Stallion Series and Sire Stakes leg, but she also won the PA Sire Stakes Consolation at Pocono. In addition, she was a winner of "The Historic", a Grand Circuit Stake at Tioga Downs in New York.
On a normal day, Aaron begins his morning at 6 A.M. jogging and training until around 10:30 A.M. then works in the barn until 12:30 P.M. before heading to the races. He works alongside his barehand, Sandra Ellion, and his dog, Debbie, who greets him each time he comes off the track with a horse. His wife, Jen, also leads a hand in the barn when she is able to. 
Gary and Aaron both say that their favorite parts of working in the industry are all of the respectable horsemen and women, along with the family-like atmosphere. "Most people end up being like family, despite the fact that you want to beat them every time you're on the track," Aaron said.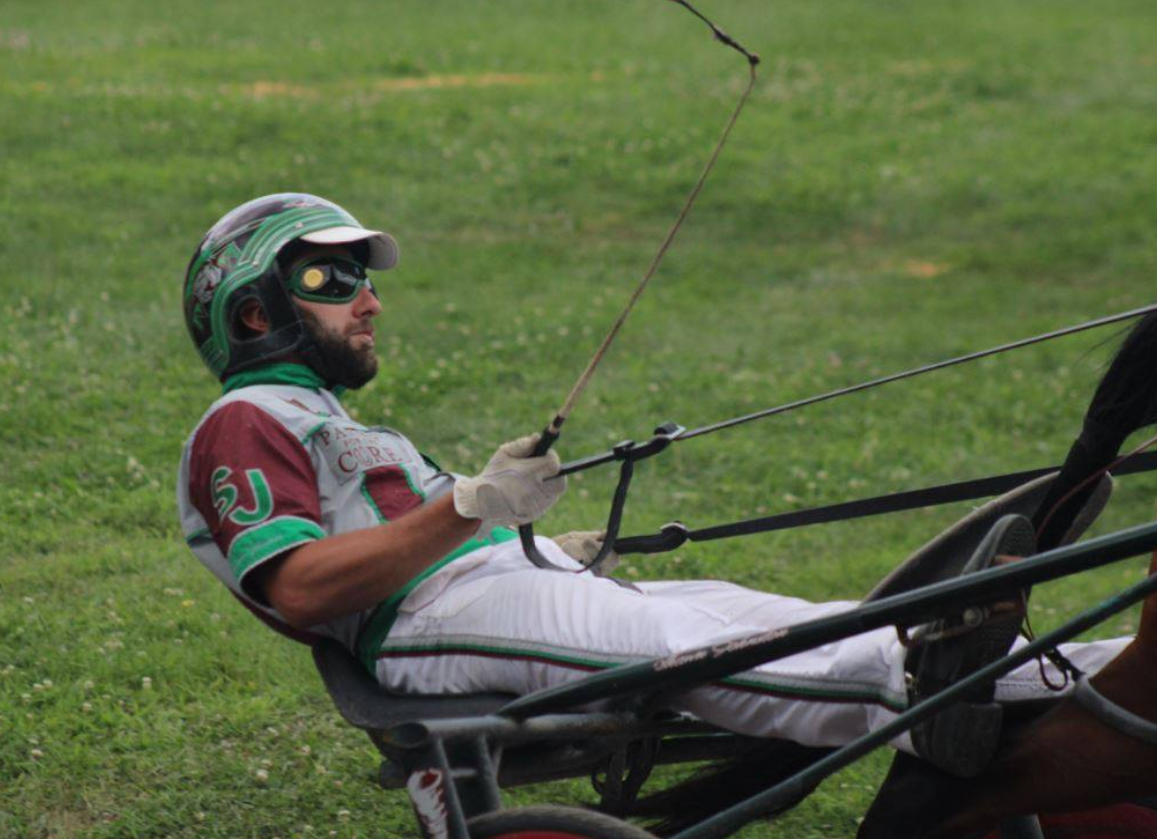 Aaron's younger brother, Shawn, also remembers going to the barn with their grandparents but recalled how his brother took to it way before he did. "However, I started to get hooked towards my sophomore year in high school," Shawn said.
Winner of the 2017 Boots Dunn Rising Star award, Shawn just recently recorded his 200th driving win. The Boots Dunn Rising Star award is given annually to an up and coming horseman at the PA Fairs. Shawn was the second recipient of the award. He currently owns five horses of his own, as well as assisting his dad and trainer Susan Callihan, and catch driving for several trainers at The Meadows. At age 27, Shawn says he enjoys working in racing because it's a unique career and opportunity. 
Like Aaron, Shawn also got his first career driving win at the Clearfield County Fair. In 2011, at age 18, he drove Crafty Friend in a PA Sire Stake 3 Year Old Filly Pace for trainer James Brewer.
VIDEO: Shawn's first career driving win
Shawn's favorite thing about the industry is training young horses. He says he enjoys watching them grow and develop from not knowing how to steer when they first get to the farm from the sale to them being able to travel at such high speeds on the track in just one year's time.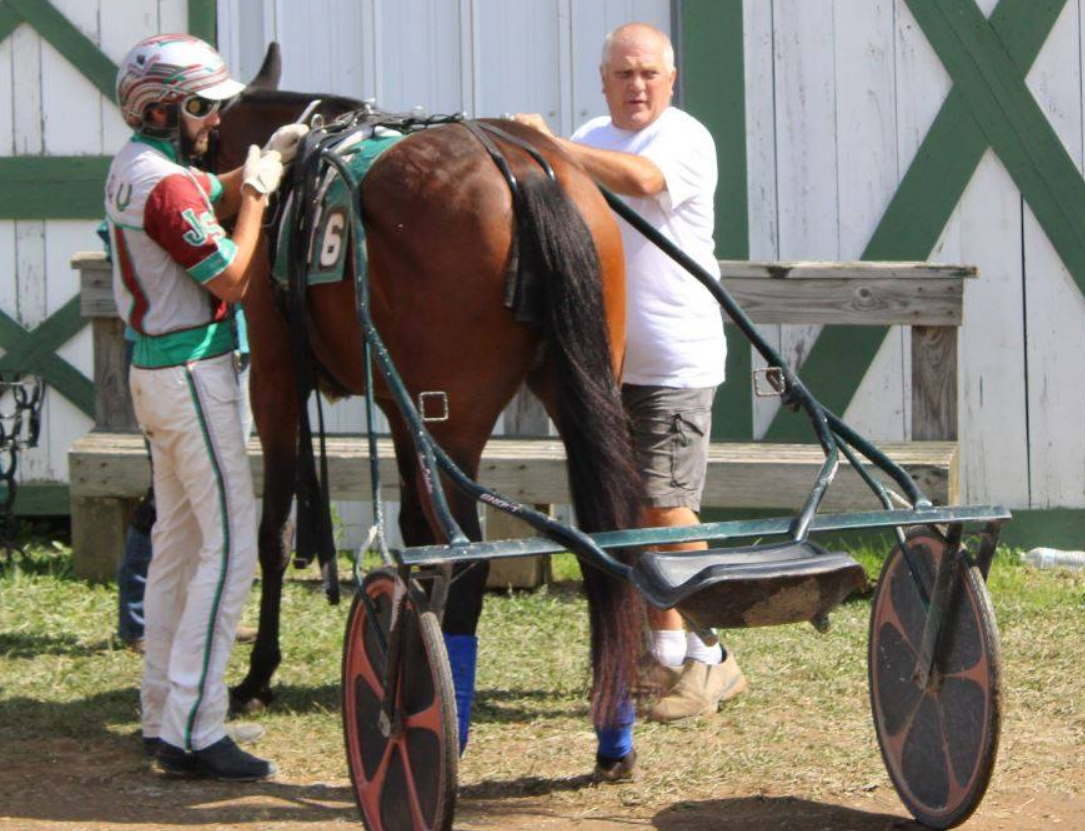 His day usually begins with feeding his furry companion, a German Shepherd named Rey. Then Shawn heads to the fairground's barn where he jogs, trains, and grooms. After finishing at his barn he heads over to help owner Susan Callihan with her horses. At 11 A.M., after training, he heads to The Meadows to drive in the day's races before returning home around 7 P.M. On non-racing days, Shawn enjoys doing home improvements and hanging out with his dog Rey. 
While driving, training, and owning since he got his license in 2006, Shawn just got started in the breeding industry two years ago with he and his brother's favorite horse, Tremor Hanover. They own this treasured mare along with their grandfather, Chuck Moses. In her career on the track, Tremor Hanover won almost $600,000 and retired with a lifetime mark of 1:51. Tremor Hanover won her first race at The Meadows in June of 2009 before going on the PA Fair tour. That same year she would win the $29,229 PA Fair Championship at The Meadows.
After her two- and three-year-old campaigns, Tremor Hanover quickly climbed the class ladder at The Meadows, racing in the upper level conditioned classes for years. Tremor Hanover started her new career as a broodmare and currently has a 2-year-old Ponder filly in training with the Johnston's.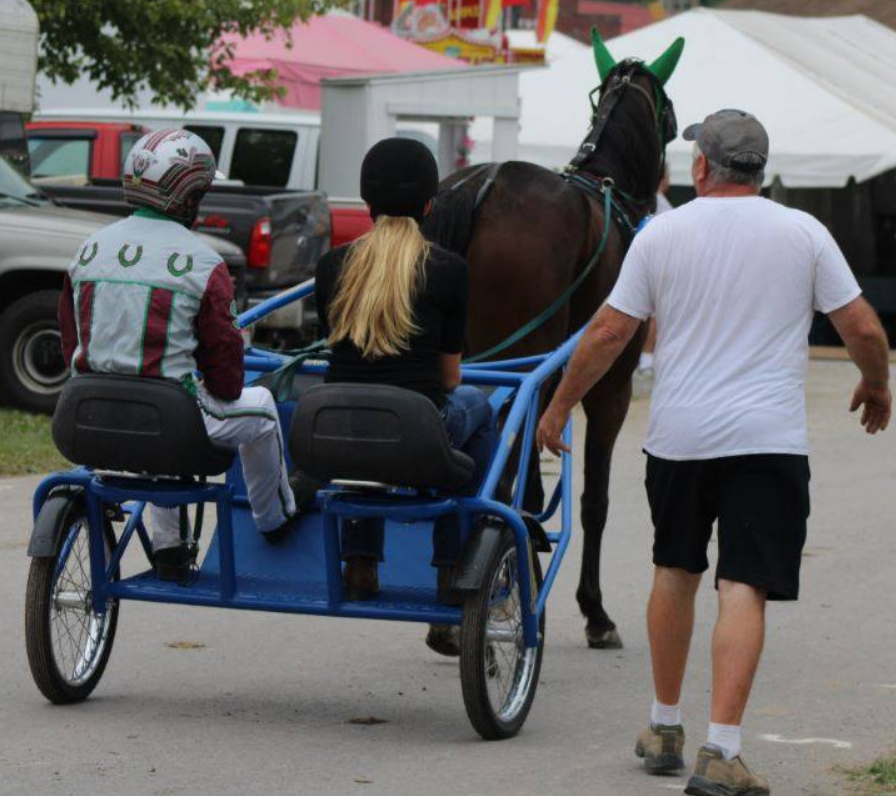 One thing the Johnston's are passionate about is helping people who are interested in the horse breeding and racing industry, as well as educating the public about harness racing. Each year at the county fairs, the PHRA holds 4-H events. Along with the majority of trainers and drivers at the fairs, Aaron and Shawn have always helped give rides on the two seated jog carts while they warm up their horses for the days' races. They have also helped educate the 4-H'ers about racing by demonstrating equipment, how to groom a horse, and more at fair events. Gary is a member of The Meadows Standardbred Owners Association Board of Directors. As a director, he advocates for horsemen and represents the horsemen at The Meadows.  
The Johnston family is a great example of how the passion and love for the sport are passed on from generation to generation. "It makes me proud to be able to work alongside my sons every day. As a father you hope to pass on traits to your children, I'm glad mine got the horseman trait," said Gary. As the summer approaches and racing resumes, look for Gary, Aaron, and Shawn Johnston at The Meadows and the PA County Fairs and be sure to say "Hi".