Amid rolling meadows and quiet streams in Wayne County, Pennsylvania, a beautiful sanctuary for horses exists where they can enjoy peace and a loving environment for a happy retirement.
Touch of Kindness Sanctuary is a 150-acre farm operated by Toni Tobin, who started the sanctuary in 2012 in memory of her father, who loved horses. "We never had horses growing up," she said, "because Dad said they were a lot of work." This didn't stop Toni from pursuing her dream of providing a forever home to horses that have fulfilled their work, regardless of age; injuries; or other special needs. Her idea of horses living out their retirement in a natural environment became a reality when she found a farm in Wayne County, with 60 acres for the horses to happily roam. "I just threw my heart and soul into making it happen after I lost my Dad. It keeps me sane."
Through her partnership with New Start, an organization formed by the Pennsylvania Horsemen's Benevolent and Protective Association (PAHPBA) to rehome horses off the track, she receives the horses that will eventually call the sanctuary their home. These horses are unable to go on to another career, such as jumping; or transition into riding homes because of various ailments. "I lean toward the ones that still have a lot of life in them, but were done being useful in the horse industry, whether it be from racing or eventing or other careers that they may have done. They come to me and they hang out, and live out their days here until it's their time."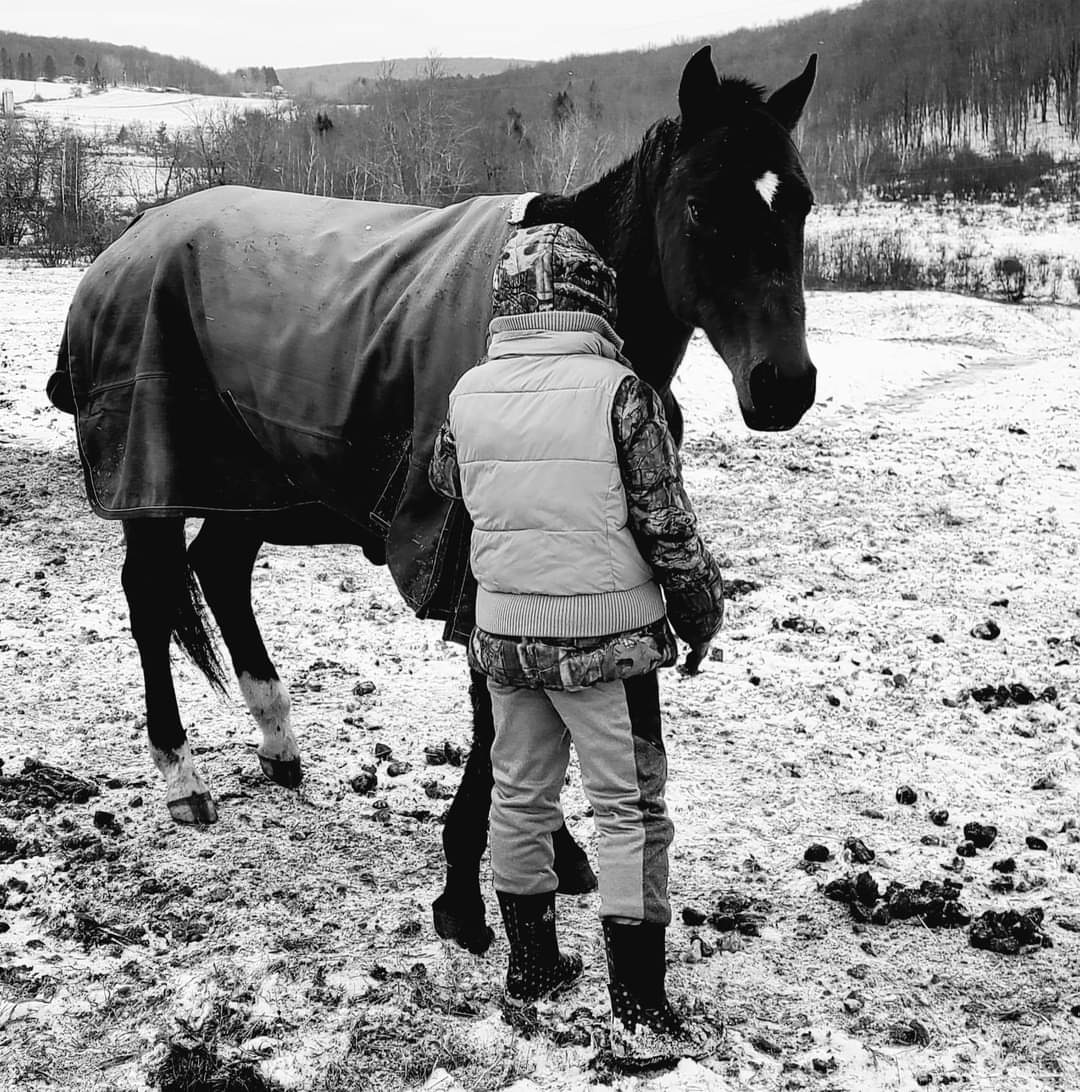 New Start began working with Toni and her sanctuary shortly after its inception in 2013. "She takes great care of the horses," said Lauren Zagnit, Program Coordinator for New Start. "It's not one of those places where they take horses and put them out in the field and don't pay too much attention to them. She's with them every day, checking on them frequently. She'll call me immediately if there are any issues. They get to be horses. They're some of the lucky ones that get to be there".
Toni takes care of the daily handling and grooming, along with her daughter Haylee. "She's always been my right hand," Toni said with pride. "She's been a huge help since starting this journey." Also lending a hand is Toni's significant other, Chuck, who is new to farm life and horses, but is quick to jump right in and help where he can. Other than that, there is no additional staff. A veterinarian makes visits to take care of all their vaccine and health needs, as well as a farrier and an equine dentist.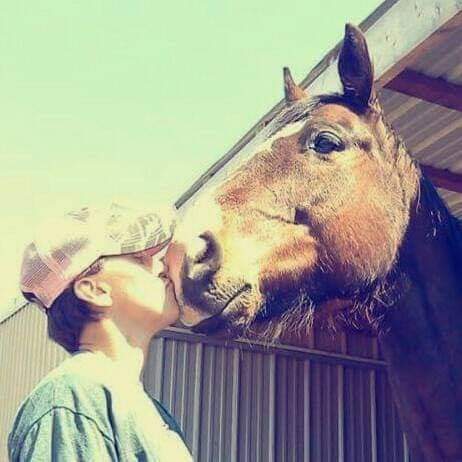 Once a horse arrives, they go through an adjustment period to acclimate to their new surroundings. "Some tell me right away that they want to go out and not be in a stall. They establish their hierarchy. Some are a little more laid back at first and don't mingle immediately. If they want, they have plenty of room to get away to a different area. They can hang out as a herd or go off on their own. They each have their distinct personalities, so I love to get to know them and what their personalities are. Some of them are extremely lovable, and some more affectionate on their terms. It's actually very interesting to watch."
Visitors are welcome to enjoy the beauty of the farm and admire the horses. "They can mingle with the horses, come in and do some grooming, or if they're looking for some therapy; It's a beautiful setting, so even just walking the pasture and watching them grazing in the pasture is very therapeutic." She adds that she can tailor the visit to the individual, so if they are timid around a large herd, she will introduce just a few horses to the visitor.
With 14 retired thoroughbreds currently living at the sanctuary, Toni's days are busy from early morning to late at night, but she wouldn't have it any other way. The horses have earned their forever home and their days are filled with love, respect, and patience. "They don't leave here," Toni emphasized. "This is their final home for as long as we are blessed with them.
Donations to Touch of Kindness can be sent to:
TOUCH OF KINDNESS
257 Mountain Road
Susquehanna, PA. 18847
Visitors, please call: 570.590.6897
For more information about New Start visit: